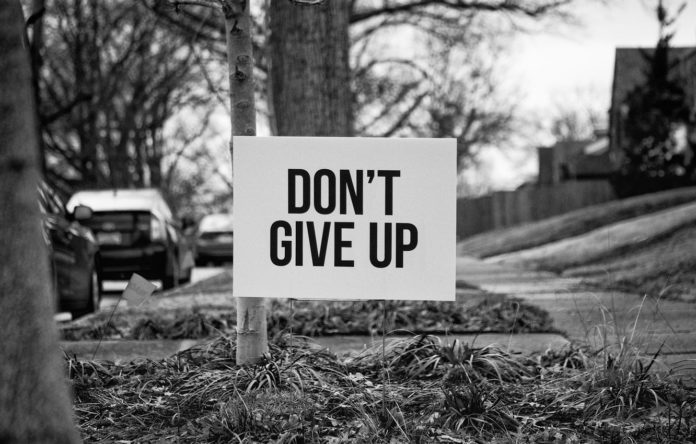 This post started because a friend posted a video with a song title I recognized, but it wasn't the song I knew. It did however send me back to a song embedded deep in the soundtrack of my life that I needed to hear today on behalf of friends who are hurting deeply–and also for myself. Most of the songs tonight fall in that category. As we move into the heaviest days of Holy Week I offer these songs of lament and loss. You may have heard them if you've been around me much. Then again, a good song is worth listening to over and over.
The video for "Don't Give Up" is as compelling as the song itself because Peter Gabriel and Kate Bush are in a constant embrace through the whole song.
in this proud land we grew up strong
we were wanted all along
I was taught to fight, taught to win
I never thought I could fail
no fight left or so it seems
I am a man whose dreams have all deserted
I've changed my face, I've changed my name
nut no-one wants you when you lose
don't give up 'cause you have friends
don't give up you're not beaten yet
don't give up I know you can make it good
I can remember the first time I heard Tracy Chapman. The song was "Fast Car." I still love that record. The last track on her second album is the one I keep coming back to: "All That You Have is Your Soul."
here I am, I'm waiting for a better day
a second chance, a little luck to come my way
a hope to dream, a hope that I can sleep again
and wake in the world with a clear conscience and clean hands
'cause all that you have is your soul
so don't be tempted by the shiny apple
don't you eat of a bitter fruit
hunger only for a taste of justice
hunger only for a world of truth
'cause all that you have is your soul
oh my mama told me
'cause she say she learned the hard way
she say she wanna spare the children
she say don't give or sell your soul away
'cause all that you have is your soul
When John Mellencamp came out with Scarecrow it changed the way people thought about him. He was no longer Johnny Cougar. We can all sing "Pink Houses," but one of the songs in the middle of the record is my favorite: "Between a Laugh and a Tear."
when paradise is no longer fit for you to live in
and your adolescent dreams are gone
through the days you feel a little used up
and you don't know where your energy's gone wrong
it's just your soul feelin' a little downhearted
sometimes life is too ridiculous to live
you count your friends all on one finger
I know it sounds crazy just the way that we live
between a laugh and a tear
smile in the mirror as you walk by
between a laugh and a tear
and that's as good as it can get for us
and there ain't no reason to stop tryin'
When Jonatha Brooke wrote "Ten Cent Wings" that's what chicken wings went for at Happy Hour, and where she got the inspiration for an amazing song.
I will love across the borders, I will wait until it's dark
I will fly and you'll be with me, my wings, your heart
then our memory may fail us, and our language will go too
but the shooting stars will catch our celestial view
ten cent wings, I'll take two
pin them to my sweater and I'll sail above the blue
ten cent wings, tried and true
orbiting like satellites I'll sail away with you
Emmylou Harris is probably best known for "Boulder to Birmingham," when it comes to grief songs, but "Bang the Drum Slowly" is the song she wrote after her father died. Her lament fits the losses we live with in these days.
I meant to ask you how when everything seemed lost
and your fate was in a game of dice they tossed
there was still that line that you would never cross
at any cost
I meant to ask you how you lived what you believed
with nothing but your heart up your sleeve
and if you ever really were deceived
by the likes of me
bang the drum slowly play the pipe lowly
to dust be returning from dust we begin
bang the drum slowly I'll speak of things holy
above and below me world without end
Patty Griffin's record American Kid is the album she wrote after her father died, which happened around the same time my dad died. "Wild Old Dog" is one of the most visceral metaphors of what it feels like to find God in grief, or, perhaps, to understand how deeply God feels our grief. During Holy Week, I hear it as a crucifixion song.
God is a wild old dog
someone left out on the highway
I seen him running by me
he don't belong to no one now
it's lonely on the highway
sometimes a heart can turn to dust
get whittled down to nothing
broken down and crushed
in with the bones of
wild old dogs
wild, old dogs
I bought Bookends when I was I school and the song "Old Friends" has haunted me ever since. I think I am finally starting to understand it.
old friends, old friends
sat on their park bench like bookends
a newspaper blown through the grass
falls on the round toes
of the high shoes of the old friends
old friends, winter companions, the old men
lost in their overcoats, waiting for the sunset
the sounds of the city sifting through trees
settle like dust on the shoulders of the old friends
can you imagine us years from today
sharing a park bench quietly?
how terribly strange to be seventy
old friends, memory brushes the same years
silently sharing the same fears
On the record, it was paired with "Bookends," as it is in the video I found.
time it was, and what a time it was,
it was a time of innocence,
a time of confidences
long ago, it must be,
I have a photograph
preserve your memories;
they're all that's left you
One of the perennial favorites on my soundtrack is Pierce Pettis. I am going to let him close us out tonight, not with a song of resolution as much as a call to tenacity–to keeping on. This is "Hold on to That Heart."
Molly works on the children's ward
the ones that aren't gonna make it
she holds those little hands
and says a prayer sometimes
she just can't take it
I lay me down to sleep
pray my soul to keep
if I die before I wake
slouching at the bar
she says some people are hard
they look at me like I'm crazy
I say hold on to that heart
hold on to the love you know
hold on to that heart
Molly don't let go
he picks up the telephone
she says how you doing
he says I'm alright
no that's wrong
but I'm getting through it
said I used to have a wife
used to have a life
it wasn't that long ago
she says you're going through hell
I have been the myself
but you can be strong I know
she says hold on to that heart
hold on to the love you know
hold on to that heart
boy don't let go
whatever is honest
whatever is true
whatever is loving and lives in you
Think on these things
and hold on . . .
Don't give up. Hold on. I will, too.
Peace,
Milton