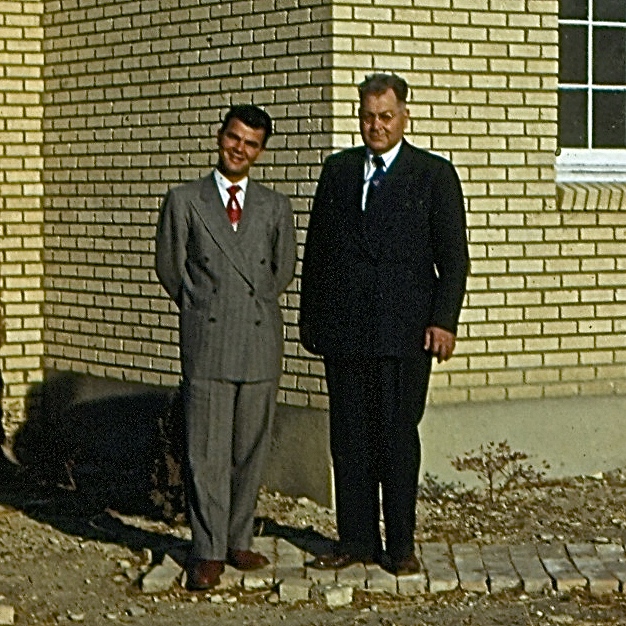 As far back as I can go in my memory, I remember my father talking about his dad dying at age fifty-seven. No Cunningham male had lived beyond that age, which meant my father was in his mid-twenties when his father died. 
Just before he turned fifty-seven and I was in my mid-twenties, Dad went on a road trip to visit my brother and me, who lived in separate cities. All of us were very much alive, but there was a good bit of distance between us, both physical and emotional. Dad and I went to dinner and we talked—an accomplishment for both of us. As I watched him, I realized he was staring down fifty-seven by doing his best to make sure he didn't leave the kind of breach between us his father had left between them. 
I know there is a long tradition of passing on names to children. By the time it was handed to me, Milton came with numbers: III. I was we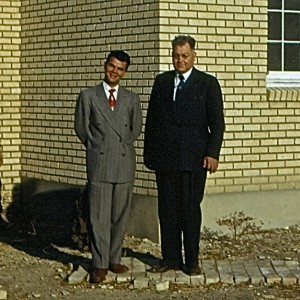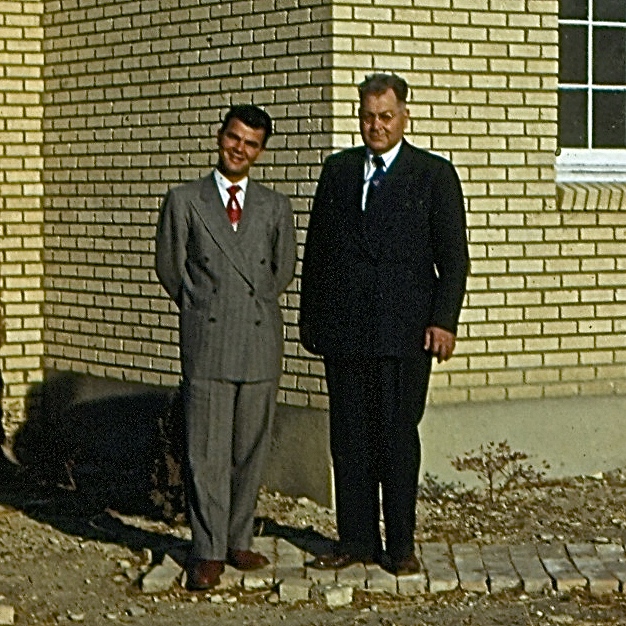 ll into my teens before I met someone named Milton other than my father. My granddad died before I was born. I learned about him mostly through my dad's stories and a few pictures. The first Milton was a Paul Bunyanesque itinerant preacher and church planter. A man on a mission. He was six-foot-two and weighed about 250 pounds, with a spirit to match his physical presence. He started over forty churches in Arizona and California. His wife—my father's mother—died a month after my dad was born. From what I know of him, life as a battle was his primary metaphor. He fought for Jesus, he fought for his son, he fought to survive.
When I was in seminary, I went to preach at Tanglewood Baptist Church in Tanglewood, Texas. The little town was a farming and ranching community made up of a handful of houses, a convenience store and gas station, and a small church covered in mauve-colored shingles. After the service, a woman came up to me and said, "I think your father preached here." Sharing a name has a way of uncovering connections. I called my dad and told him.
"Oh," he said, "that wasn't me. That was your grandfather. Let me tell you a story . . ." Dad was ten or so when he went with his father to Tanglewood for a summer revival. My grandfather was to preach every night for a week. The first night, the air was hot and thick in the little church and the crowd was restless. They just never settled down, even when Milton I stood up to preach. My father was sitting on the front row. Grandpa read the scripture and began his sermon, but the people were still unsettled. In frustration, he slammed his Bible, pointed his finger at the crowd, and said, "I hope every last one of you goes straight to hell and fries like a sausage." Then he turned to my dad and said, "Come on, Milton, we're leaving," and they walked out of the back of the church, got in the car, and drove off.
"What's going to happen?" my dad asked.
"Just wait and see," his father replied.
The next night, dad said they were hanging from the rafters. Then he laughed. "No wonder that woman remembers him preaching there."
Part of my father's challenge in life was learning how to live into his name. He grew to be five-foot seven, far short of his father's height. From the stories I know, Dad spent a large part of his youth trying to measure up. And then he just left. He was almost out of college before they began to find a way to connect, though I'm not sure my dad ever got the blessing he needed. Even so, his father gave him a better world than the one he was handed.
When Ginger and I married and both took each other's names, my parents struggled to understand. Actually, that's being kind. They were angry. I still have questions about what fueled their emotions, but I do know they didn't like that I would no longer be Milton III. Though I did lose the numbering, I didn't feel as though I was losing my name; I was adding to it. In one conversation with my mother, I said, "Every time someone in the Bible has an encounter with God, they get a new name. That's what's happening to me." Adding to my surname didn't stop me being Milton.
Though there were three, the Milton that incarnated the legacy of my name was my dad. He was the only Milton Cunningham I knew. If his father's working metaphor was battle, my dad's was building. He wanted to matter. He wanted to feel like he had done something of consequence for Christ. He did, though, once more, I'm not sure he ever felt the full blessing of all those who loved him. They are legion. He, too, passed on a world better than the one he was handed.
I was four months shy of my fifty-seventh birthday when my father died. 
In the five years since, I have moved to a place he never knew, become an editor for a living (he would have loved that), and published a second book on what home means to me. I think back on all he did in his life that his father never knew. He got married. He had children. He went to Africa, and then came back to Texas. He was a missionary, a pastor, a university chaplain. 
I am stating the obvious to say that my primary metaphor is belonging. I want to feel like I belong and that I am working to let others know they belong as well. I look at pictures and then I look in the mirror and I can see the Miltons who came before me. I am indelibly marked with their legacy, which is a gift. I feel my father in my laughter, when I preach, every time I sit down to eat a meal, and any time I see my name.
Milton. It holds my history. It tells of my legacy. It says who I am. I am Milton.
Peace,
Milton