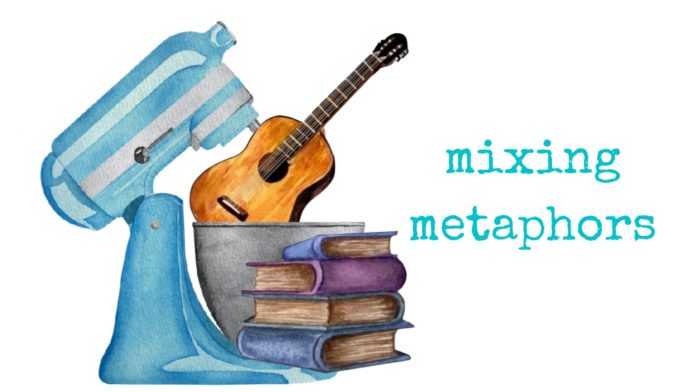 Over the past several weeks I have been contemplating what life might look like in the days ahead. My recent reading in quantum theology and cosmology has given me a deeper sense of the interconnectedness of the universe, and the things happening in my little life in the middle of it have proven it. The main lesson I have continued to relearn is that asking for help is not a sign of weakness but an indicator of trust that those who love you really mean it. So as I say I am starting something new, I want to state clearly what is implicit in all of it: I am not alone in this endeavor.
And for that I am deeply grateful.
I wrote a few days ago about working on some new ideas built around th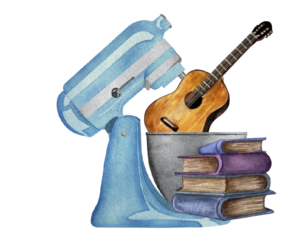 e metaphors in our lives. One of those will begin this coming Tuesday. I am launching a newsletter called mixing metaphors. I pan to publish it weekly. As the title suggests, it will have a collection of ideas and links, or perhaps I should say a conversation of ideas since I hope that is what happens, as well as a recipe and links to my blog posts from the previous days. Because it is a newsletter, it only goes to those who have subscribed. If you would like to do so, please click here.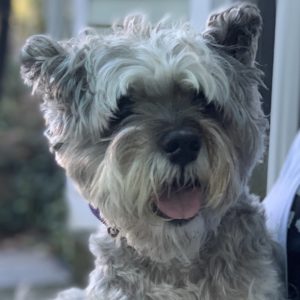 The second thing I have done is to create a membership program for those who would like to support me financially in my new job, if you will. You can click this link to find the different membership options, named after our three Schnauzers. I want to make what I am writing free to whomever wants to read it, so the membership does not give you access to a secret stash and the different tiers do not have graduated perks. All of them offer a chance for connection in a different way.
You can also find buttons for both on the sidebar of the blog. I tried to create a slide-in sign up, but I still have a few bugs to work out on that one.
As I have worked on this in earnest since we got back from Ireland, I have felt my spirit lighten. I am leaning into what feels right for the days ahead. I am grateful to all of you who have offered encouragement and support in many different ways.
Here's to seeing what comes out of the mix.
Peace,
Milton