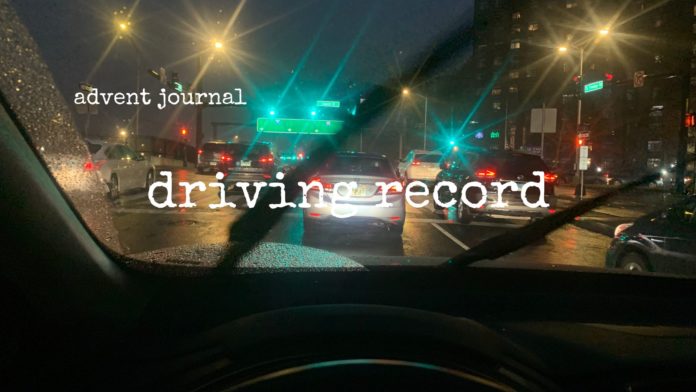 In this last week before my sixty-sixth birthday, I started something new: I became a Lyft driver.
The idea came from my cousin who does so herself in Texas. We were catching up and talking about ways to make a little cash and she suggested I look into the service. She went on to tell me several stories of people she had chauffeured and the stories they had to tell and that was enough to make me jump through the hoops on the app so I could start driving.
Before anyone ever got in my car I was grateful I had signed up because a couple of days after Lyft notified me that my driver's license was set to expire on my birthday. Instead of driving that afternoon, I renewed my license.
Here in the bustling micropolis that is Guilford, Lyft drivers are not in high demand. I knew I would need to be closer to New Haven. I got my chance today when someone in town put out word on social media that they needed a ride to and from the hospital for some treatment, so I volunteered to drive them in (for free) and then set out to use the time in between to see how this whole DIY taxi thing works.
The way the app works is pretty cool. An alert came with a request and an indication of how far I was from the person who needed a ride. I clicked to say I was on my way and the app switched to a map that gave me specific (and accurate) turn by turn directions. When I got to the location, I clicked a button that said arrived and the person came out of their building and got in the car. Then I moved a slider to start the trip and the map gave me everything I needed to get them to their destination. When I dropped them off, I had one last slider to confirm I was finished and the next ride popped up.
My first passenger went from New Haven to Wallingford, a town to the north. He had some sort of package he was delivering and was on the phone with the woman who was expecting both he and his cargo the whole way. When he got out of the car, I drove a few blocks and picked up a woman who was going from Wallingford to Meriden, another town on the outskirts of New Haven, but a little farther east. She was a little more conversant, but was also captivated by her screen. Then I got a prompt to pick up a girl at her high school and drive her home.
By this time, I had been driving about forty-five minutes, following the map on the screen in my CRV and wandering through parts of greater New Haven I had never seen. Because I was paying attention to each turn, I had no larger sense of where I was other than a town name, and I wasn't always sure of that. I was simply going from here to there–and only because someone else needed to make the trip. About that time I received word that the person I had driven in for treatment was going to spend the night at the hospital for observation. Since I was on the other side of the city from Guilford, I decided to take a couple of more passengers.
My next to last ride was a woman who worked in New Haven and lived in Hamden. When I got to the address, she was standing outside the building with a walker. She might have been in her thirties. She got in the car and I put the walker in the back and we began the twenty minute ride to her apartment. She was just getting off work and was ready to chat more than my other passengers. The reason for her needing both a ride and a walker was she had fallen asleep driving to work four months earlier and had hit a tree. She totaled her car and broke a number of bones. She was still recuperating. Her job had been in maintenance, but since she was unable to as mobile as that position required she had moved to a desk job. She didn't like it, she said, but was glad for the work.
I was struck by the tone with which she talked about what had happened to her. She was not despairing, neither was she deflective. I heard hope in her voice. Maybe part of that was we passed a restaurant I recognized and complimented and she asked if they had good wings because she loved wings, which led to the rest of the ride being about how to make crispy wings. It's hard to be hopeless when you're talking about chicken wings.
I dropped her off and picked up one more person: a man who lived in the next apartment building and took him back to New Haven, though I didn't realize which direction I was heading. The streets were small, the trees–even without leaves–were thick, and the fog was heavy. About three turns before we reached his destination, I realized I was on the way home. He got out of the car, I turned off the app, and I drove myself back to Guilford.
Years ago, I wrote a poem called "Spokane" where I imagined a family in Washington who lived happy and fulfilled lives that did not require me. One of the middle stanzas says,
they are finding their dreams
building their lives
breaking their hearts
living out their days
without knowing me
and they are not the only ones
Today, I got to drive into the middle of other lives and help them get where they needed to go. Though my name showed up in the app, my contribution was to drive. I had no real lines to speak of. They are not required to remember me. I was, as they say, an extra in the story of their lives, and they in mine. How amazing that for even a moment we had the chance to need each other.
Peace,
Milton
Two things: The e-book version of The Color of Together is 99 cents at Amazon (and other ebooks sellers) for the month of December. Please check it out. Secondly, thanks for reading. My website is free and ad-free because of the support of my readers. If you would like to become a sustaining member, click here. You can also subscribe to my free weekly newsletter, mixing metaphors.