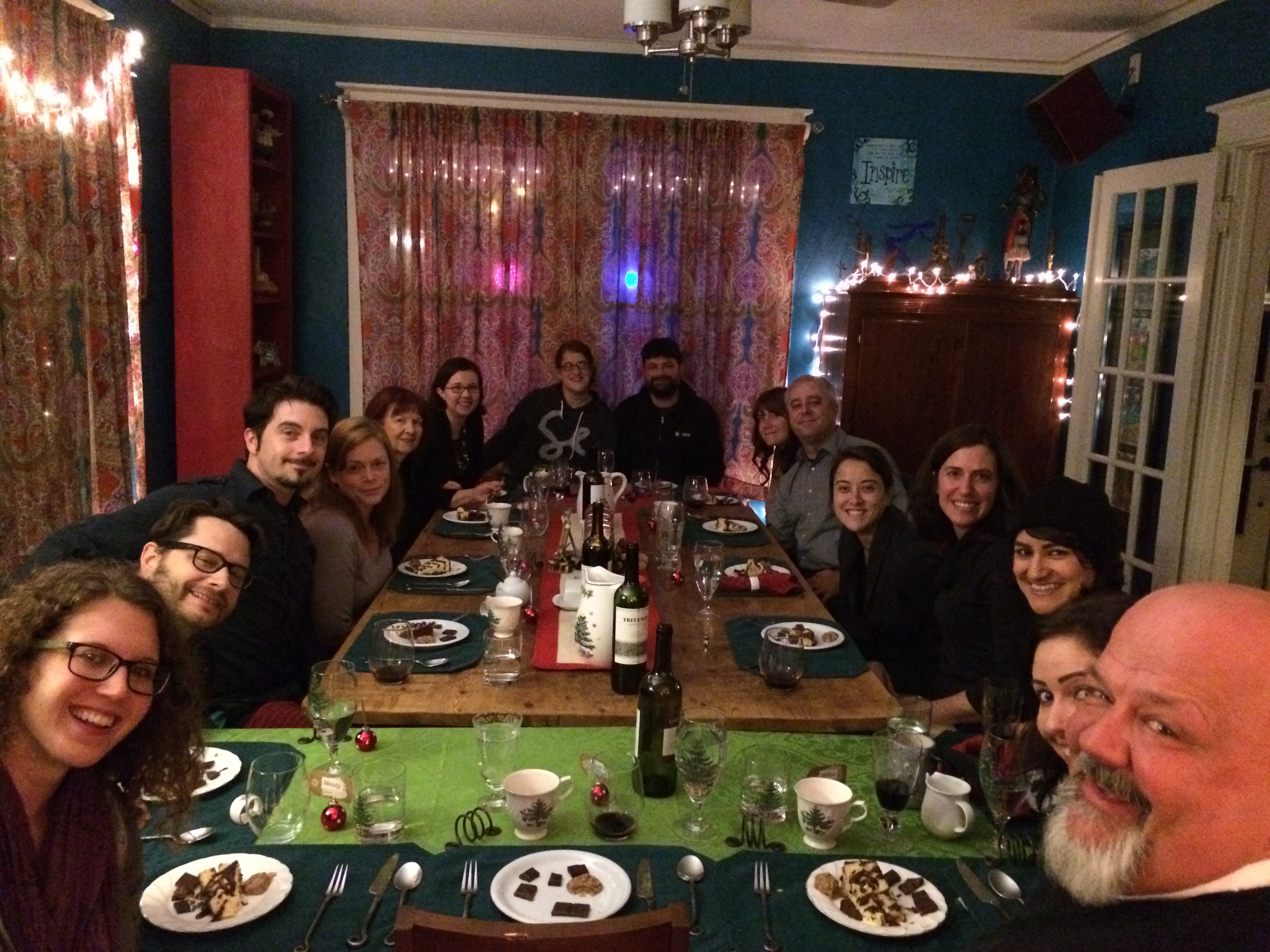 Last weekend I said something to Ginger about Thursday Night Dinner and she said, "We aren't having dinner this week." Knowing it was my birthday eve and knowing her penchant for birthday surprises, I took her statement at face value.
i spent the day writing and came home to find out we were going out. We went to Piedmont, a nearby restaurant, for appetizers and then Ginger said we had about twenty minutes to kill before the next event. We came back to the house to find a table filled with friends who had brought food of their own this time and we had a wonderful evening together.
I am writing tonight out of pure gratitude. I am ending my fifty-eighth year surrounded by friends and family. I do have to say it now: it's been a good life all in all. It's really fine to have the chance to hang around. On to the next chapter.
Peace,
Milton