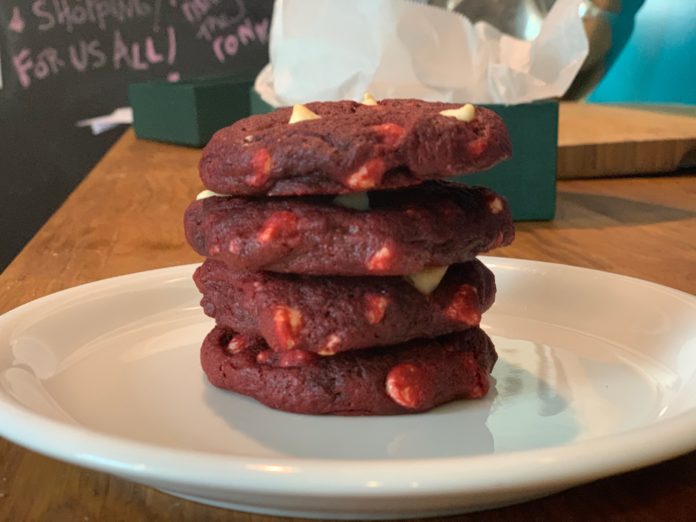 During the first spring we lived in Guilford, we were surprised to see them set up a big stage in the middle of the town green (the largest in New England and designed by Frederick Law Olmstead), along with rows and rows of folding chairs, for Guilford High School graduation. The seniors line up in the parking lot of the Catholic church and process down the sidewalks lined with parents and friends as the orchestra plays. It's enough to make you believe we should be the standing set for every Hallmark movie.
And it's not going to happen this year.
Much like the senior classes in most every high school in America, our seniors are not going to get their day when they are The Big Deal. So the town decided to find other ways to affirm our graduates. One of them is for people to adopt a senior and do fun stuff for them. By the time Ginger and I went to sign up, all of the kids we knew through church were taken, so we adopted Lauren. Our task is to make her feel special. We decided we would start with taking her cookies. Her mom said she loved anything red velvet, so I made these cookies. (The original recipe is here.) We took them to her house this afternoon and left them in her mailbox. Later in the day we got a great picture of her smiling over them.
red velvet cookies
1/2 cup butter (1 stick) room temperature
3/4 cup brown sugar
1 large egg
1 ounce red food coloring
1 1/2 teaspoon vanilla
1 1/2 cups all purpose flour
3 tablespoons cocoa powder
1/2 teaspoon baking soda
1/2 teaspoon salt
2 tablespoons buttermilk
1 12 ounce bag white chocolate chips
Preheat the oven to 350°,
Cream the butter and brown sugar in a stand mixer until creamy–about five minutes. Add the egg and mix for another minute or two. Add the food coloring and vanilla and mix to combine.
In a separate bowl whisk the flour, cocoa powder, baking soda, and salt together. Add to the wet mixture and beat on low speed until fully combined. Add the buttermilk and mix again. Then add most of the white chocolate chips and mix one more time. Keep about two ounces of them aside to put on top of the cookies.
Scoop the cookies on to a parchment-lined baking sheet. You can fit four rows of three. Flatten them a bit and then press three or four of the white chocolate chips into the top of each cookie.
Bake for twelve minutes. Makes two dozen cookies. They are a little cakey and have a good chocolate flavor.
Peace,
Milton