We've been wandering on streets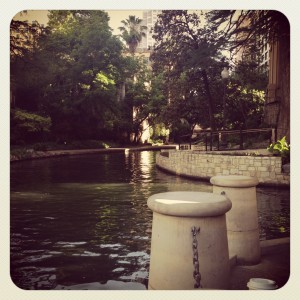 where the stones tell stories
and the river laughs and lingers
just below the city streets: the veins
of history flowing underneath
the skin of sidewalks and skyscrapers.
Time feels as wide as the boulevard
in this middle child of a city;
kindness is common currency,
spoken and shared where the biggest
attraction marks a grand defeat.
The stones, old and new, are stacked
as cathedrals and condominiums,
the streets personalized by
the pork chop breakfasts and
homemade tortillas, the bright
colors of a biracial marriage.
My heart slows to match the pulse
of the quiet hope that haunts
theses streets, these stones
as we go down to the river
and trust today is enough.
Peace,
Milton