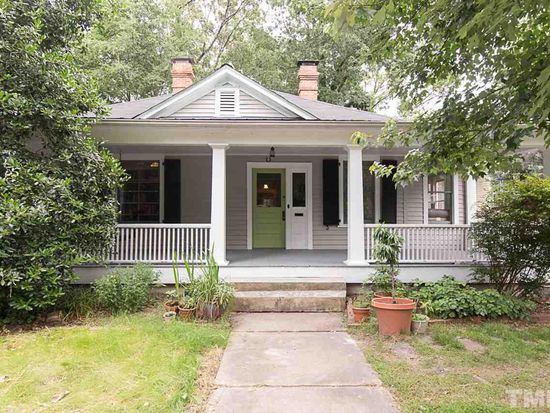 I haven't written for the last few days because we have been traveling.
Wednesday night, after our Service of Reflection and Remembrance, Ginger and I loaded up a rented van with some furniture, pictures, and household goods we had packed in the barn and began driving to Durham, North Carolina (in New England, you have to specify; every state, it seems, has a town called Durham). Most of our belongings, along with my mother-in-law and the pups, stayed in Guilford, and we are going back there tonight. Still, the point of our trip was to put down roots. You see, we bought a house in Durham on Friday. It is, as Ginger likes to call it—thanks to a long affection for Sandra Cisneros' writing—The House on Magnum Street.
Life in Guilford is good and we feel grateful and called to be there. The parsonage that we have made our home is lovely and cozy and, well, feels like home. And Stars Hollow. In our more adult moments, Ginger and I have talked about plans beyond—specifically how we can best prepare for retirement. When my mother died, she left money she hoped would go for a downpayment so we could have a house—a home—we could plan for. We looked up and down the Shoreline, as they call it in Connecticut, and spent lots of evenings talking about where our house should be, and we both came to the conclusion that Durham was the place. Our place. And so we bought The House on Magnum Street.
Since we didn't leave Guilford until about 9:30 Wednesday night, we knew we would have to stop for the night along the way. When we looked at the map and saw Bethlehem, Pennsylvania was on our route, and we thought it only fitting and rather poetic to spend the night in Bethlehem the week before Christmas. It was after midnight before I tried booking a room on Expedia, so it would only let me book for the next night. We pulled off the highway and into the first hotel. No room. Same with the second. Not even the offer of a stable. We got back on the highway and drove to Allentown, where we found a bed and a complimentary breakfast before we got back on the road Thursday morning humming Billy Joel songs.
When Luke tells the story of Mary and Joseph's journey, he says they went to Bethlehem because "he was of the house and lineage of David"—it was where his family was rooted. We don't know how his branch ended up in Nazareth, but he knew where to go to be counted. Ginger's family roots were in Birmingham, but her parents moved in with us six and a half years ago and then her father died; she still has cousins there, and loves Alabama football, but there is no home place to find. Though my family's roots are in Texas, we stayed moving so much that mine never grew there. Though we didn't know much of this little city when we moved here nine years ago, it has become our home. Our place to come and be counted.
In true Brasher-Cunningham fashion, we closed on the house at noon and had a party that night. On the way to the close, we went by the TROSA Thrift Shop and bought vintage furniture, as they say: chairs, small couches, a dining set. As the house filled up with friends that evening, I realized something. For the first time in my life, just days after my sixtieth birthday, I was doing a new thing: I chose a place rather than moving because of a job or family situation. I have moved many, many times, and moved to places that matter in my life. Places I love. The House on Magnum Street marks the first address chosen because it is where we want to end up. When i verbalized my epiphany to some of the folks at the party, one of them said, "I know. I read your book."
The first completed draft of This Must Be The Place ended with the chapter on Durham, and our house on West Trinity Avenue, which is just around the corner for The House on Magnum Street. I had just signed off on the manuscript when Ginger told me it looked like we were heading to Guilford. I e-mailed my editor to say I needed to add a chapter. I wrote the Afterword on the plane back from my initial trip to Conncecticut; I had to imagine myself into a new locale, which has turned into a wonderful place to be for us. Our days on Church Street are far from over. We have a house, a church, and a barn. It seems, also, that our days in Durham are not done either. We are finding our way home by another way—a way that offers our hearts room to live in two places; there may have been no room in Bethlehem, but there is room in Guilford, and there is room in Durham.
Tonight we are flying back to Connecticut to keep the promises we have made there. Tomorrow morning, I'll be back on the train to New York, and come home to Ginger and Rachel and the Schnauzers as we get ready for Christmas—and carols in the barn Christmas Eve. There will be room in our stable for whomever shows up. Friends will move into The House on Magnum Street on Thursday, using it as a place from which they can move their lives to Durham on a more permanent basis, and they will celebrate a Christmas of their own.
This Christmas, I've found home by another way.
Peace,
Milton