I have been in Texas for almost three weeks. My mother entered hospice care on January 2 and died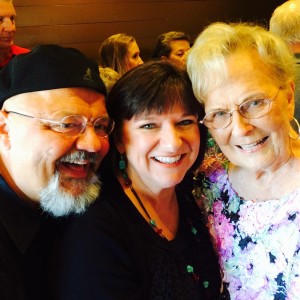 on January 15. Here is her obituary.
Barbara Schultz Cunningham of Waco, Texas died on January 15, 2016 of kidney failure. She was eighty-four. She is survived by her two sons: Milton Brasher-Cunningham (and his wife, Ginger Brasher-Cunningham) of Guilford, Connecticut and Miller (and his wife, Ginger) of Dallas; two grandsons: Ben (and his wife, Jenny) of New Orleans and Scott (and his wife, Marissa) of Wheaton, Illinois; one great grandson: James; two nieces: Sloane Underwood and Chase May; and many cousins. She is preceded in death by her husband, Milton Cunningham.

Barbara was born in Texas City, Texas on January 12, 1932 to Mabel and Valmond Schultz. She graduated from Texas City High School and Baylor University. She served as Baptist Student Union Director at the University of Houston and Youth Director at Lakeview Baptist Church in Dallas and First Baptist Houston. From the age of nine she felt called to be a missionary in Africa—a calling she fulfilled as a summer missionary in Nigeria and then as a career missionary in Southern Rhodesia (Zimbabwe), Zambia, Kenya, and Ghana. After returning to the United States in 1972, she served as a member of the Southern Baptist Foreign Mission Board, as a Trustee at San Marcos Academy, and on the faculty of the Billy Graham School of Evangelism. She spoke frequently at retreats and conferences, never losing her love for missions or Africa. She was committed to never miss a chance to tell someone about Jesus. She loved and mentored many, from all walks of life. She saw any chance meeting—at a store counter, on an airplane, or standing on a street corner—as as an opportunity to start a new relationship and share her faith. She loved being a missionary, a pastor's wife, a mother, a grandmother, an aunt, and a great-grandmother. She rarely seemed afraid to start something new. She loved to cook and to gather people around her table. She lived her life with a determined and tenacious spirit that enabled her to deal with difficulties that would have stopped many. She leaves behind a legacy of family, faith, food, friends, and a long list of people who came to Christ because they knew her.

Public viewing hours will be from 6-8 p.m. on Tuesday, January 19 at Wilkirson Hatch Bailey Funeral Home on Bosque Blvd. After a family burial, the memorial service will be at 2 p.m. on Wednesday, January 20 at Columbus Avenue Baptist Church in Waco.

In lieu of flowers, the family requests that donations be made to the Milton and Barbara Cunningham/George W. Truett Theological Seminary Endowed Scholarship Fund c/o Baylor University Gift Office, One Bear Place #97050, Waco, Texas 76798-7050.
Peace,
Milton