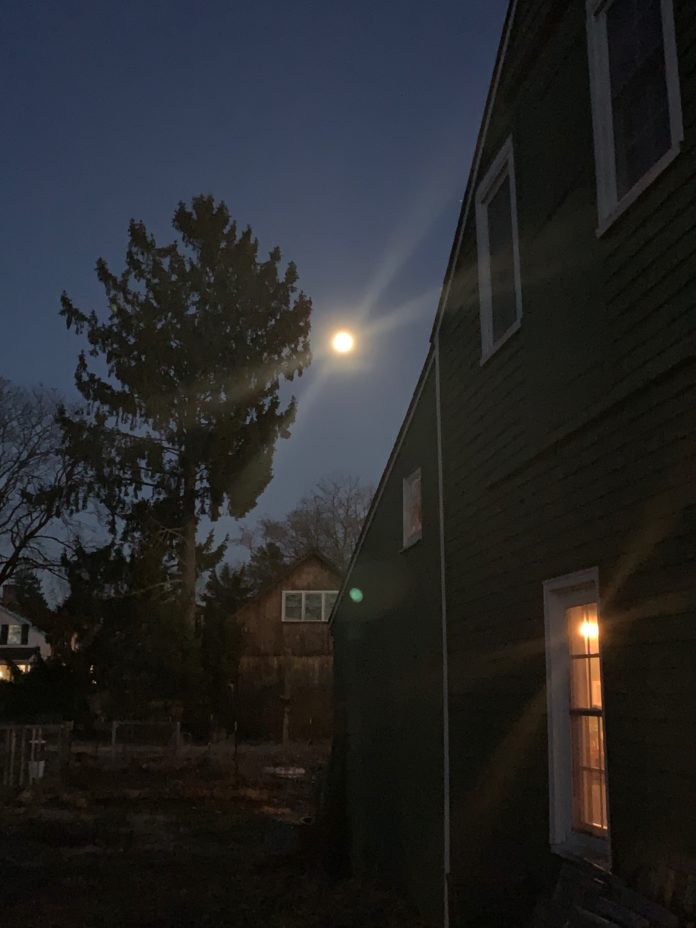 I went to New York for work today and the train ride hope turned into a litany of loved ones who are hurting tonight for a number of reasons. As I sat down to write, I found myself turning to the words–and music–of others.
Red Molly is a trio who harmonize like they are related. Their song "Sing to Me" (I couldn't find out if they wrote it) describes the comfort I find in music.
when the day is long
and my will is gone
and my heart's heavy
I don't need wine or gin
I don't need medicine
darling, sing to me
try to be so good
like I knew I should
I done all I could to feel free
when the hurt is spread
and I ain't got a standing leg
darling, sing to me
Randy Newman wrote "I Think It's Going to Rain Today," which is about as good a sad song as I know. He does a great rendition of it as well, but when YouTube offers Nina Simone, well, you take it.
broken windows and empty hallways,
a pale dead moon in a sky streaked with grey.
human kindness is overflowing,
and I think it's gonna rain today.
scarecrows dressed in the latest styles,
the frozen smiles to chase love away.
human kindness is overflowing,
and I think it's gonna rain today.
The first version I heard of Cliff Eberhardt singing his song "The Long Road" was a duet with Richie Havens. I found the song in my thirties and the second verse has hung in my heart ever since. Just a few years ago, he came back to re-record the song after some sever personal difficulties. Here is his well-aged solo version.
there are the ones you call friends
there are the ones you call late at night
there are the ones who sweep away your past
with one wave of the hand
there are the ones you call family
there are the ones you hold close to your heart
there are the ones who see danger in you
and won't understand
I can hear your voice in the wind
are you calling to me? Down the long road
do you really think that there's an end
I have followed my dreams, down the long road
Guy Clark's "Old Friends" is another touchstone for me because it is old friends, after all.
it's like when you're making conversation
and you're trying not to scream
and you're trying not to tell 'em
you don't care what they mean
and you're really feeling fragile
and you really can't get home
and you really feel abandoned
but you want to be alone
old Friends they shine like diamonds
old Friends you can always call
old Friends Lord you can't buy 'em
you know it's old Friends after all
John Moreland's "Gospel" is a declaration of defiance and hope that I offer for those who are hurting tonight.
I wanna be solid as the earth and cool like the night air
I wanna believe even though I know life don't play fair
I wanna wear my heart on my sleeve but be tough when I have to
I wanna dust off the stars and hang them on the wall for you
I wanna ask all the questions with answers we'll never know
I wanna find my faith in records from long ago
I wanna set fear on fire and give dreaming a fair shot
and never give up whether anybody cares or not
Our benediction is "May I Suggest," a song I keep coming back to because it reminds me that whatever these days are, these are the days that matter–and Susan Warner finds every last rhyme for suggest.
Susan Werner
there is a hope that's been expressed in you
the hope of seven generations, maybe more
and this is the faith that they invest in you
it's that you'll do one better than was done before
inside you know
inside you understand
inside you know what's yours to finally set right
and I suggest
and I suggest to you
and I suggest this is the best part of your life
Sing along, old friends.
Peace,
Milton