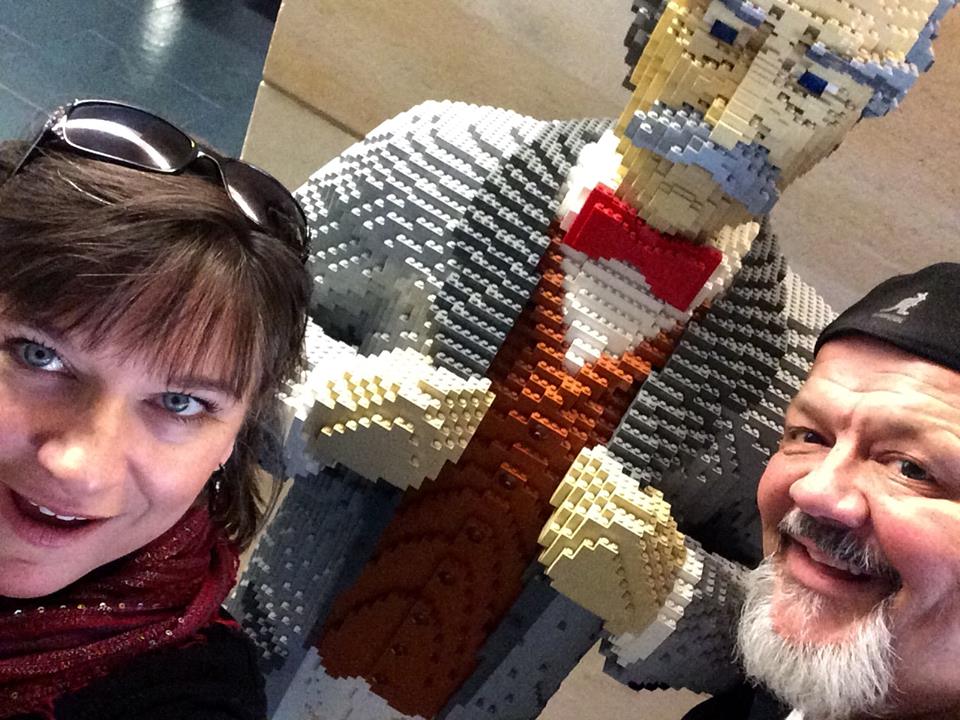 When it comes to my birthday, I can count on three things: one, Ginger will make sure I feel very celebrated; two, that they day will involve something I have never done before; and, three, that I will not know what's coming until it happens. Today stayed true to form, with the added layer of our being in a new place and faraway from those who have been a part of our celebrations over the past several years.
We were not far into the day before I was doing something that was new to me: I joined the "Christmas Tree Committee" to go out and cut down a sixteen-foot tree and set it up in the front of our church. Shortly after, Ginger and I set out on the highway looking for adventure and ended up at the Mark Twain House and Museum in Hartford. The tour through the mansion and corresponding exhibits revealed a man with a big heart, a strong mind, a mischievous spirit, and someone acquainted with grief. The time there made me want to come home and read his books, one of which–A Connecticut Yankee in King Arthur's Court–was first published on December 12, 1889.
The whole first floor of the house was dedicated to entertaining guests. They had extensive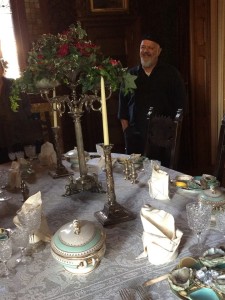 dinner parties several nights a week, even though they couldn't really afford it. So here was a guy who loved to write and thrived on being with people, who stayed in his study from eleven to six or so everyday and then came down to a dinner party. No wonder I felt resonance. I found another extroverted writer. The other thing that attracted me to him was the way in which he kept growing as he aged. His disdain for racism and inequality was not something he learned from his childhood; he learned from the world he observed, from the way he traveled, from a willingness to not stay the same.
We drove about halfway back from Hartford and stopped in Middletown, a beautiful place along the river, and spent a few hours reading and writing–another gift. I went back to Walking on Water and found these words: "Our story is never written in isolation."
A continuing joy throughout the day has been the shower of love coming from people all over the place, down through all the layers of my life, reminding me of all the ways I have been supported and shaped, cared for and challenged, held and hoped for at every turn, helping me to figure out what story I have to tell.
Those very connections are the story. As we mark the days until we celebrate the Incarnation with a capital I, my story is full of love made real to me through words and actions across the nearly six decades of my existence. The best thing about aging is an expanding capacity for gratitude. The grief is more profound, yet so is the joy. These are not easy days, but they are shot through with grace because of the handmade love that has shaped my life.
I love to tell this story.
Peace,
Milton