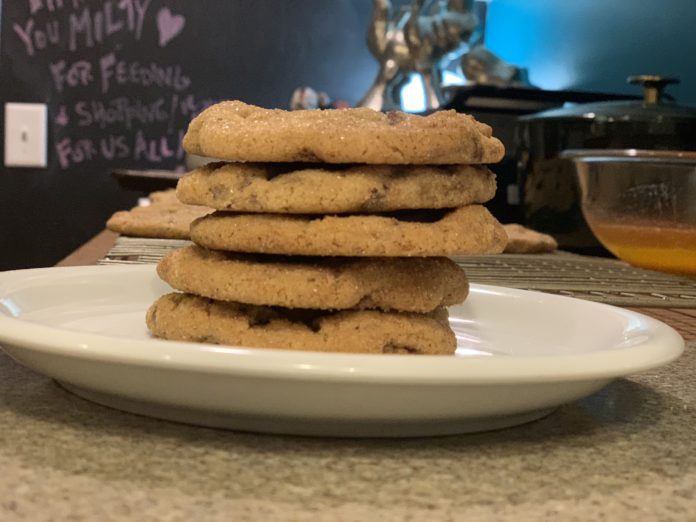 I became a cookie baker because of a friendship.
I mean, I had baked cookies over the years, but I had never thought about making special cookies. I just followed recipes. When our friends Areli and Leon opened Cocoa Cinnamon in our Old North Durham neighborhood, I wanted to do something to help mark the occasion. They started with a Coffee Bike, making custom coffee drinks at the Durham Farmers' Market. As Ginger and I got to know them, we learned they had so much more that they wanted to do. Cocoa Cinnamon was coffee, but also Mexican drinking chocolate. Amazing.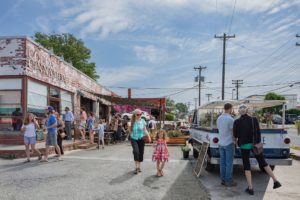 As they began getting ready to open the shop, I learned that every move they made had a reason, and an artful one at that. They named the drinks on the menu after people and places that were significant in the history of coffee. They paid their workers a living wage, not a minimum, from the first day. They weren't just serving coffee, they were creating a community.
I decided I would surprise them with a Cocoa Cinnamon Cookie for their opening day. I played around with recipes until I came up with the one written below and made a double recipe. The morning they opened, Ginger and I took them down to the shop and gave them the cookies. A couple of days later, Leon said the cookies had been a big hit and wondered if I would bake them regularly so they could sell them.
I did. A few days after that, I was in the shop and saw my cookies in the baking case with the label "Milton's Famous Cookies," because, Leon said, they were famous in the shop. When I opened my cookie business, Milton's Famous, they let me turn the coffee bike into a cookie bike so I could sell at the Farmers' Market. I wish I could still bake for them.
Today, there are three Cocoa Cinnamon shops in Durham, as well as a coffee roasters. Though they share a name, they are different in that each reflects the neighborhood it inhabits. Areli and Leon continue to pay a living wage and are committed to amazing diversity and community with both their employees and their customers.
The shutdown because of Corvid-19 is a challenge for many. Areli and Leon are working hard to find ways to make money so they can pay all of their staff through this crisis. If they can sell 230 bags of coffee a day, they can make payroll. They ship coffee all over the country. You can be a part of helping sustain their wonderful endeavor by ordering something from Little Waves Coffee Roasters.
When the coffee comes, make the cookies and a fresh pot and you will get a little taste of Durham.
cocoa cinnamon cookies
1/2 c butter
1/2 c shortening
1 c brown sugar
1/4 c sugar
1 large egg
1 t vanilla
2 c flour
1 t baking soda
1/2 t baking powder
1 T espresso powder
1/4 t salt
12 oz semi-sweet chocolate chips
8 oz Heath Bits-o-Brickle (1 package)
1 c sugar
1 t cocoa powder
1 t cinnamon
1/8 t cayenne pepper
Preheat oven to 350°.
Combine butter, shortening, brown sugar, and sugar in a stand mixer and beat until light and creamy–about five or six minutes. Add the egg and vanilla and mix until combined well.
In a separate bowl, combine flour, baking powder, baking soda, espresso powder, and salt. Mix well and add to wet mixture. Mix until mostly combined and then add chocolate chips and Heath bits. Mix until it looks like cookie batter.
In yet another bowl, combine the sugar, cocoa powder, cinnamon, and cayenne pepper.
Using a 2 oz. scoop, scoop the cookies on to a parchment-lined baking sheet or a Silpat. Once you have them scooped out, roll each one in the cocoa-cinnamon sugar and place back on the baking sheet.
Cook for 13 minutes. Makes about two and half dozen cookies.
Peace,
Milton