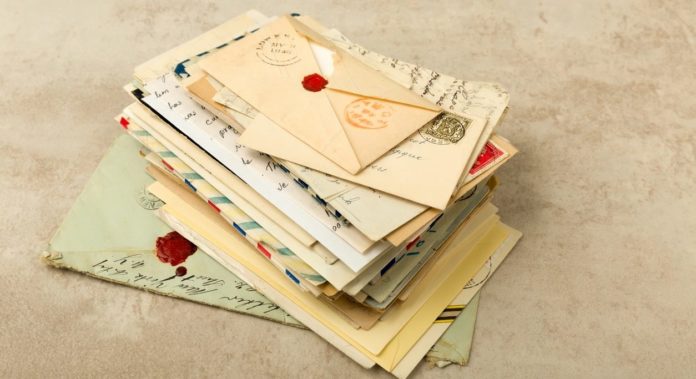 my letter to you
I woke up to an e-mail message informing me of a new Bruce Springsteen record–always good news. The introductory single gave me both the title for my post tonight and a lift in my spirits.
'neath a crowd of mongrel trees
I pulled that bothersome thread
got down on my knees
grabbed my pen and bowed my head
tried to summon all that my heart finds true
and send it in my letter to you
Summoning all that our hearts find true is no easy work these days. As we move from summer to fall, Robert Earl Keen has letters of his own and honest words about weariness.
my bag is full of letters unopened and unread
I'm sure they'd tell the story of worry and of form
my heart is beating heavy with all we left unsaid
I swear to you I never meant you any harm
but sacrifice and compromise could never stand the strain
it's been a long hot summer, not a drop of rain
But weariness is not the last word. I was talking with my spiritual director about all that is swirling around me in these days, focusing mostly on the grief when she said, "It feels like your life is filled with God. Peter Mayer put her words to music in a song I have carried with me for a long time.
when holy water was rare at best
it barely wet my fingertips
but now I have to hold my breath
like I m swimming in a sea of it
it used to be a world half there
heaven s second rate hand-me-down
but I walk it with a reverent air
cause everything is holy now
everything, everything
everything is holy now
I had forgotten about this Warren Zevon gem until it showed up in a playlist the other night. Feels like a COVID anthem to me.
don't let us get sick
don't let us get old
don't let us get stupid, all right?
just make us be brave
and make us play nice
and let us be together tonight
Jeff Tweedy wrote this song for Mavis Staples to sing, but here he is singing it himself. As we live at a distance, let us sing it to each other.
you're not alone
I'm with you, I'm lonely too
what's that song
can't be sung by two?
a broken home, a broken heart
isolated and afraid
open up this is a raid
I wanna get it through to you
you're not alone
I've posted this one before, but how could I get to early September and not play "Summer's End"?
the moon and stars hang out in bars just talking
I still love that picture of us walking
just like that ol' house we thought was haunted
summer's end came faster than we wanted
come on home
come on home
no you don't have to be alone
come on home
I'll close my letter with an old gathering hymn from James Taylor. Sing along, people; we're all we've got.
shower the people you love with love
show them the way that you feel
things are gonna work out fine if you only will
shower the people you love with love
show them the way you feel
things are gonna be much better if you only will
Peace,
Milton