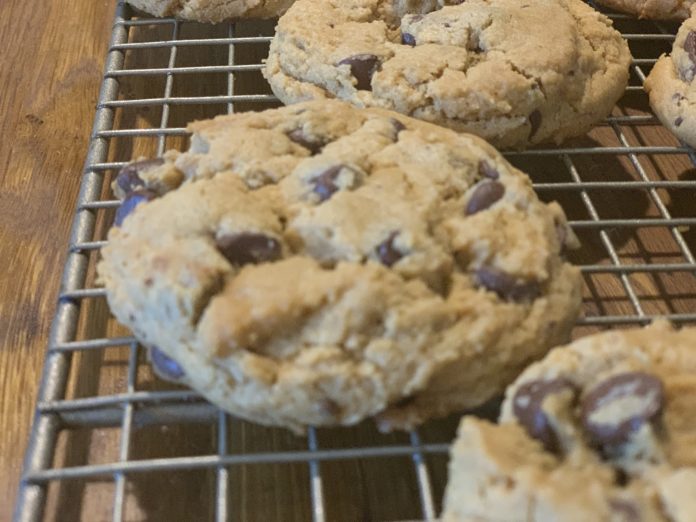 This is Ginger's favorite cookie from my Milton's Famous days. I made some this afternoon to take to some folks who are self-quarantined.
1 c butter, softened
1 1/2 c peanut butter
2 c brown sugar
1/4 c sriracha
2 large eggs
1 t vanilla
3 c flour
1 t baking powder
1 1/2 t baking soda
1/2 t salt
24 oz semi-sweet chocolate chips
Preheat oven to 375°.
Combine butter, peanut butter, brown sugar, and sriracha in a stand mixer and mix until smooth and creamy. Take your time. Let the mixer run for four minutes or so.
Add the eggs and vanilla and mix until combined.
In a separate bowl, whisk together the flour, baking powder, baking soda, and salt. Add to wet mixture and mix until combine. Add the chocolate chips and mix until they are distributed throughout the dough.
Line baking sheets with parchment or a Silpat. I use a 2 oz scoop for my cookies. Scoop them on to the baking sheet and then flatten them just a bit with your palm. Cook for 8-10 minutes. If you use a smaller scoop, you may have to adjust cooking time.
Makes about five dozen 2 ounce cookies.
Peace,
Milton
---
Also published on Medium.