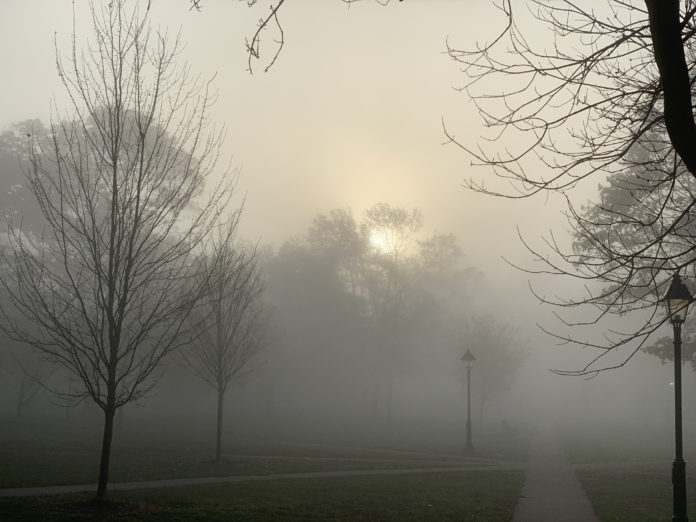 One of the annual events Ginger and I have been a part of in Guilford is a service of remembrance for parents who have lost children. It is an astounding time of both grief and healing. Ginger usually speaks or prays and I sing. This year, the service was live streamed, but it was moving nonetheless. The song I was asked to sing was "I Wish You Peace" by the Eagles, which set me to thinking that on this Sunday when we light the peace candle perhaps some songs about peace might serve us well.
I wish you peace when times are hard
the light to guide you through the dark
and when storms are high and your, your dreams are low
I wish you the strength to let love grow on
I wish you the strength to let love flow
The next song that popped into my head is Paul Simon's "Peace Like a River." The title has always stuck with me because I knew it first as a youth group song. Now that I have let that ear worm loose, listen to Simon's song about civil rights protest.
Peace like a river ran through the city
long past the midnight curfew
we sat starry-eyed
oh, we were satisfied
and I remember
misinformation followed us like a plague
nobody knew from time to time
if the plans where changed
oh, if the plans were changed
you can beat us with wires
you can beat us with chains
you can run out your rules
but you know you can't outrun the history train
I've seen a glorious day
Another old favorite popped up in the jukebox of my heart: Nick Lowe's "(What's So Funny 'Bout) Peace, Love, and Understanding?"
and as I walk on through troubled times
my spirit gets so downhearted sometimes
so where are the strong and who are the trusted?
and where is the harmony, sweet harmony?
'cause each time I feel it slippin' away
just makes me wanna cry
what's so funny 'bout peace, love and understanding?
what's so funny 'bout peace, love and understanding?
You might know the Elvis Costello version better, but Nick wrote the song, so I thought I would let him sing it–accompanied here by Los Straitjackets.
Kate Campbell is a roots singer-songwriter who has songs that reach deep in the heart. She also has a deep appreciation for the history of music, particularly in the roots and gospel traditions. "Peace, Precious Peace" is one she says she found on album by Stringbean–David Akeman–who I remember from Hee Haw. His words and music offer a carol of sorts.
there's a wonderful feeling
in the hearts and the minds
in a world that is sick
of blood and shame
and the battle for glory
and the peace we shall find
when we lay down
the sword and the flame
there'll be shouting and singing
there'll be joy everywhere
there'll be banners
from every land unfurled
there'll be jubilant ringing
of the bells everywhere
when there's peace, precious peace
in this world
Beth Neilsen Chapman's "Peace" is a carol of yearning. I think we could sing it anytime of year. I couldn't find her singing it, but I did find Michael McDonald's cover.
Oh wondrous child of whom the angels sing
know my joy feel my suffering
shining star make this love you bring
so bright that I may believe
that my way will not be lost
from now on, 'til that rivers crossed
my soul renewed
my spirit free
in you I'll find my peace
Though my opinion would quickly be contested at my house, I think John Denver and the Muppets: A Christmas Together is the definitive Christmas album. One of the songs it contains is The Peace Carol.
add all the grief that people may bear
total the strife, the troubles and care
put them in columns and leave them right there
the peace of Christmas Day
Sam Baker's story is as intriguing as his songwriting and performing. "Go in Peace" is one of my favorites. The melody plays off of "Come, Thou Fount;" the words are a simple and profound benediction.
go in peace
go in kindness
go in love
go in faith
leave the day
the day behind us
day is done
go in grace
let us go
into the dark
not afraid
not alone
let us hope
by some good pleasure
safely to
arrive at home
We will let him close the set.
I hope you are finding the music of peace to carry you in these days.
Peace,
Milton