We gathered around our table for Thursday Night Dinner, which is a weekly occurrence at our house. We have a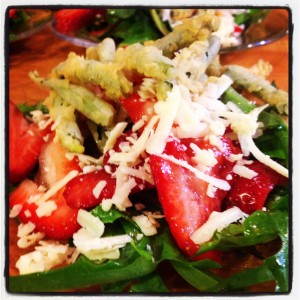 fairly regular group around the table, along with others who come occasionally, to eat and talk and laugh and be friends. For me, it is a chance to go exploring the culinary landscape to see what I can find. Tonight, the menu was:
Strawberry salad with mixed greens, cheddar cheese, and fried green beans
Roasted chicken with a orange-coffee sauce over cocoa pasta
Guinness gingerbread with passion fruit mousse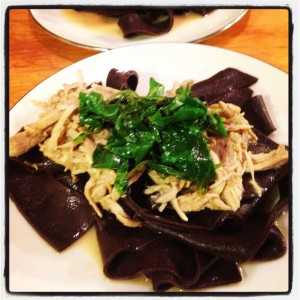 The menu came about because of a cookbook
I read while I was eating breakfast. It was given to me for Christmas by my good friend, Jay. My idea for the chicken I served came from a duck recipe in the book. The gingerbread dessert went back to a night Ginger and I ate something similar at Six Plates, a local winebar. The salad happened because a local farmer has figured out how to grow great strawberries in his greenhouse (and Whole Foods sells them) and I had green beans I needed to use. So I cooked a good part of the day and we called it dinner.
I love cooking good food. I love getting to use my imagination in the kitchen. Yet what I love most of all is eating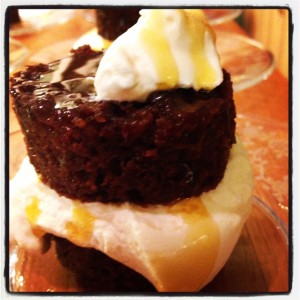 together around the table: laughing, talking, telling stories, being friends. The food is fuel for something far more significant. We are changing the world on Thursday nights. I love it.
I just need to figure out how to get a bigger table. And a bigger kitchen.
Peace,
Milton