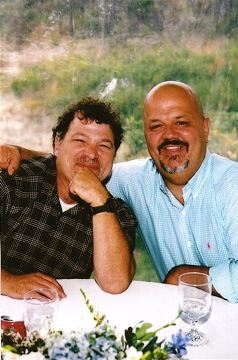 My dear friend David Gentiles died on December 18 nine years ago. I am still conscious of both his absence and his presence. Going through some old poems tonight I found this one that I wrote after he sent me a note to say he was listening to his John Denver records, a musical love we shared. That old poem heightens my awareness of what his life and legacy means to me.
memorying
it was a short note
an old friend wrote
all he said was
he was "vinlying"
John Denver records
that's all, yet
the mere mention
of the melodies
sent me "memorying"
across layers of time
to long ago nights
when we played
and sang and talked
of poems, prayers
and promises
and things that
we believed in
I still know the chords
and the words
and the feelings
they have aged
right along with me,
as have the friends,
and I'm grateful
for them all
Peace,
Milton
---
Also published on Medium.