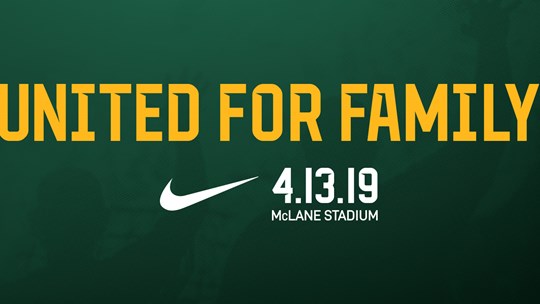 An Open Letter to Dr. Linda Livingtone, President of Baylor University
Dear Dr. Livingstone,
I am one of the Baylor alumni who signed the petition asking you to recognize LGBTQ student groups on campus in light of the university's decision to allow Matt Walsh to speak on campus. I was encouraged when I read through the list of names of those who signed before me—a list that spans generations of Baylor people. I know a lot of them, some more closely than others. One of the things I noticed was they are not a collection of "wild-eyed liberals" or—what's the new derogation?—"social justice warriors." The ones I recognize are people who love God, follow Christ, and love Baylor.
I read the petition urging you to hold to "traditional values" so that Baylor wouldn't lose all its funding or be ostracized from the Baptist General Convention of Texas. I did not recognize names in its list of signers. I don't know anything about them. I would imagine they, too, would say they are seeking to live out their faith.
l also read your "Presidential Perspective" dated April 4, 2019. You said,
As I reflect back over the past several weeks, our campus has struggled with demonstrating Christian hospitality while expressing different viewpoints. We know that once our students graduate, they will need to be equipped to handle difficult conversations or to face issues they may not agree with or that challenge our Christian beliefs.

Baylor has grown to become a diverse educational institution—with students from all 50 states and 90 countries—where students experience people from a wide range of backgrounds and with differing opinions.
It seems to me the struggle with "demonstrating Christian hospitality" has little to do with whether Matt Walsh feels welcome. He knows he's a lighting rod. That's exactly who he means to be. And he has an invitation to come be himself. Those who need to be the recipients of hospitality are the Baylor students who cannot be themselves because they are LGBTQ. They have to hide. They are reminded daily that they don't belong. And it's not because they are having premarital sex. Being gay, lesbian, or trans is not about having sex anymore than being straight is only about sex. It is about being the person God created you to be. I'm sure none of this is new information for you.
You said that Baylor "has become" a diverse place. There were gay and lesbian folks at Baylor when I was there in the 70s. There were gay and lesbian folks at Baylor when my parents were there in the 40s and 50s. That kind of diversity is not new. They had to graduate or leave to be able to fully learn that they were wonderfully and uniquely created in the image of God and worthy to be loved. Not all of them were able to do so.
To allow the LGBTQ students to meet as a recognized group on campus would be an act of radical Christian hospitality because it would be choosing relationship over doctrine—like Jesus did. It would truly create room for discussion, for engagement, and for community because it would demonstrate that the primary value of our faith in Christ is not being right but being love.
If it costs you money, then you're probably on the right track, if I read Jesus' words correctly. There's a lot in there about how much our faith will cost us.
I should probably have started by saying I am writing to you because I am pulling for Baylor. I believe my alma mater is capable of being a beacon of love in the world. I've had my Baylor shirt on for four straight days up here in UConn country where I live because of the heart and spirit of the women's basketball team. I'd like to wear it so I can tell the story of how my Baptist university incarnated the love of Christ in the way they worked to let all students know they belonged. I notice that you have a big athletic event coming up this weekend called "United for Family." I borrowed the logo for my post. That slogan could have a more profound meaning in the context of this discussion.
The LGBTQ students are asking to be recognized. I love the verb. To recognize someone is to say, "Hey—I know you and I love you." Recognize them. Unite the family. A whole lifetime of good things will come from that.
Peace,
Milton Brasher-Cunningham
Class of '78