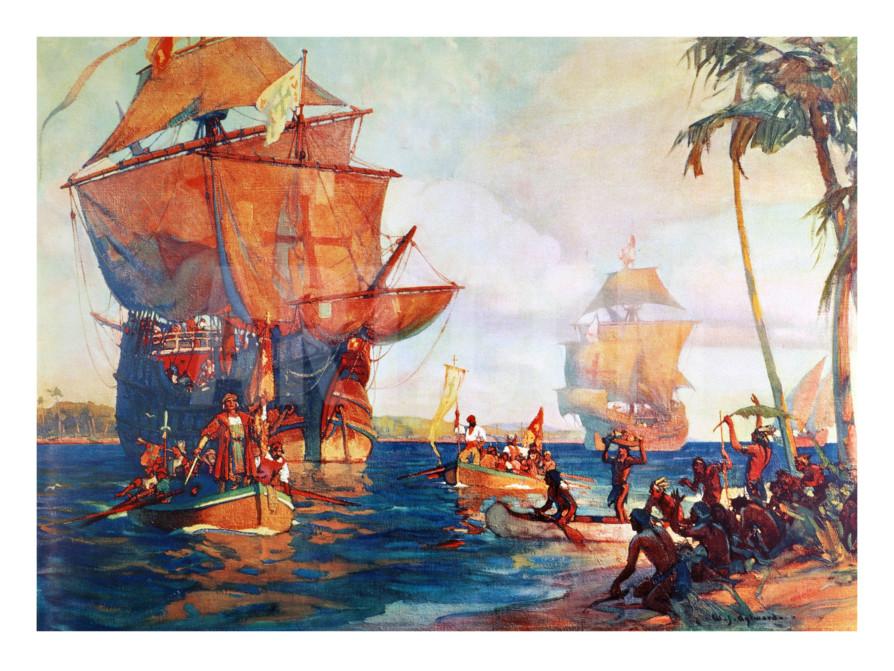 While the tale of how we suffer, and how we are delighted, and how we may triumph is never new, it must always be shared. There isn't any other tale to tell; its the only light we've got in this darkness. (James Baldwin, "Sonny's Blues" quoted in The Art of Time in Fiction: As Long As It Takes 86-7)
a traveler's tale

Christopher Columbus
didn't discover a damn thing;
he simply stumbled on a shore that was new to him.

To arrive in an already populated place
makes you a visitor—an immigrant, perhaps . . .
not a discoverer.

I stumbled into grief like a clueless explorer.
Someone was kind to say, What's new to you is not new.
All I had discovered was a well-worn path.

There were oceans of sadness before I shed a tear,
whole continents of heartache—joy, as well.
All I can do is learn to belong.

there are motherless children in every country;
fatherless folks on every shore. I am lonely only
if I believe no one knows how I feel.
Peace,
Milton