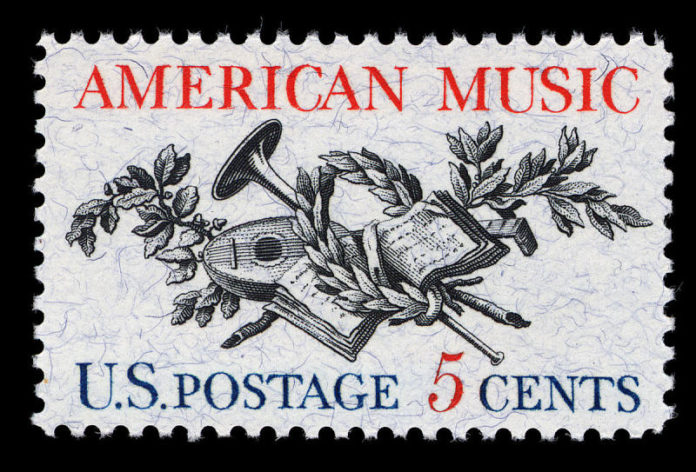 On this Election Eve, I spent some time in my record collection looking for songs to carry me over the next few days. Many are songs that have carried me for years. I hope they offer some solace and solidarity as we ponder the fate of our nation.
For many reasons, I wish "America" was our national anthem. I'll give you two right now: it is not a war song and it is way easier to sing. Ray Charles sings my favorite version of it, not only because it's him singing, but also because he starts with this verse
oh beautiful for heroes proved in liberating strife
who more than self, their country loved and mercy more than life
America, America may God thy gold refine
till all success be nobleness
And every gain divined
as if to say, let's get mercy and integrity in place and then we can talk about the spacious skies.
"America" is one of my favorite Paul Simon songs (there are two on this list). I bought Bookends when it came out in 1968 (I was eleven) and the song haunted me even then.
Cathy, I'm lost, I said though I knew she was sleeping
and I'm empty and aching and I don't know why
counting the cars on the New Jersey Turnpike
they've all come to look for America
The Avett Brothers song "We Americans" is a road song that's also looking for America as well as trying to come to terms with the deep contradictions and paradoxes in our story.
I've been to every state and seen shore to shore
the still open wounds of the Civil War
watched blind hatred bounce back and forth
seen vile prejudice both in the south and the north
and accountability is hard to impose
on ghosts of ancestors haunting the halls of our conscience
but the path of grace and good will is still here
for those of us who may be considered among the living
I am a son of God and man and I may never understand
the good and evil but I dearly love this land
because of and in spite of we the people
Jackson Browne released "For America" in 1986. I don't know that there has been a year since that his song didn't apply.
I have prayed for America
I was made for America
I can't let go till she comes around
until the land of the free is awake and can see
and until her conscience has been found
Feels like we are still searching.
In "All American Made" Margo Price joins the chorus of those who love America and feel heart-broken at the same time. As I heard Bruce Springsteen say from the stage many years ago before he sang "This Land is Your Land," "Good patriots ask good questions."
I was just a child unaware of the effects
raised on sports and Jesus and all the usual suspects
so tell me, Mr. Petty, what do you think will happen next?
that's all American made
I wonder if the president gets much sleep at night
and if the folks on welfare are making it alright
but I'm dreaming of that highway that stretches out of sight
that's all American made
Speaking of ""This Land is Your Land," Woody Guthrie wrote the song as a rebuttal to "God Bless America." Instead of "land that I love," he started with, "This land is your land . . ." If you learned to sing it around a camp fire, you may not have learned his closing verses:
In the shadow of the steeple I saw my people,
by the relief office I seen my people;
as they stood there hungry, I stood there asking
is this land made for you and me?
Nobody living can ever stop me,
as I go walking that freedom highway;
nobody living can ever make me turn back
this land was made for you and me.
I found this cover by Sharon Jones and the Dap-Kings that knocks me out.
"American Tune" is the second Paul Simon song on the list tonight. This one came out when I was in high school. The whole lyric is amazing, but these are the particular words I keep coming back to:
I don't know a soul who's not been battered
I don't have a friend who feels at ease
I don't know a dream that's not been shattered
or driven to its knees
but it's all right, it's all right
we've lived so well so long
still, when I think of the road
we're traveling on
I wonder what went wrong
I can't help it, I wonder what went wrong
Allen Toussaint recorded a cover of the song that ended up being the last thing he recorded before he died.
Mary Chapin Carpenter will close us out with her song, "Goodnight America."
The recording is from her Youtube series "Songs from Home," which she has continued during the pandemic. She wrote the following words when she posted this song in July:
Here in the US, it's the July 4th holiday weekend – our country is undergoing a reckoning with itself, and how to feel about the traditional ways of celebrating Independence Day in the midst of so much learning and unlearning is something many are struggling with. My parents raised us to believe that protest is one of the highest forms of patriotism. And, as the great historian and scholar Ibram X. Kendi wrote last year:
"We should be celebrating our disobedience, turbulence, insolence, and discontent about inequities and injustices in all forms. We should be celebrating our form of patriotism that they call unpatriotic, our historic struggle to extend power and freedom to every single American. This is our American project."
Amen to that.
Whatever happens tomorrow, this land was made for every last one of us.
Peace,
Milton