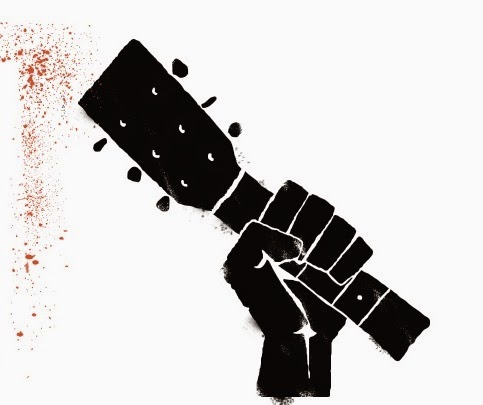 Watching the footage of student protests in response to the deaths in Florida set me to thinking about protest songs and the underlying protest that fuels our Lenten journey. Jesus went to the cross because he spoke truth to power—because he protested against oppression and the marginalization of people. When we stand up and stand together, we are walking in the footsteps of the one who calls us in love to live out that love every chance we get. I offer, then, a soundtrack that is by no means exhaustive, but is full of hope and heart.
Last Sunday, we worshipped at the First African Baptist Church in Richmond, Virginia. It was Children's Sunday, and the youth choir sang "Glory" from the Selma soundtrack. I will let that be our opening hymn.
The next song came to mind as I read about schools that are preemptively forbidding their students to protest. The first words that came to mind were, "Stop—hey, what's that sound? Everybody look what's going down."
Tracy Chapman reminds us perhaps we are talking about more than protest . . .
Paul Simon wrote "American Tune" in 1974, including these prophetic words:
but it's all right, it's all right
we've lived so well so long
still, when I think of the road
we're traveling on
I wonder what went wrong
I can't help it, I wonder what went wrong
Old Crow Medicine Show covered a David Rawlings tune that is one of my favorites.
And for our benediction, U2 and Mary J. Blige: we've got to carry each other . . .
Peace,
Milton