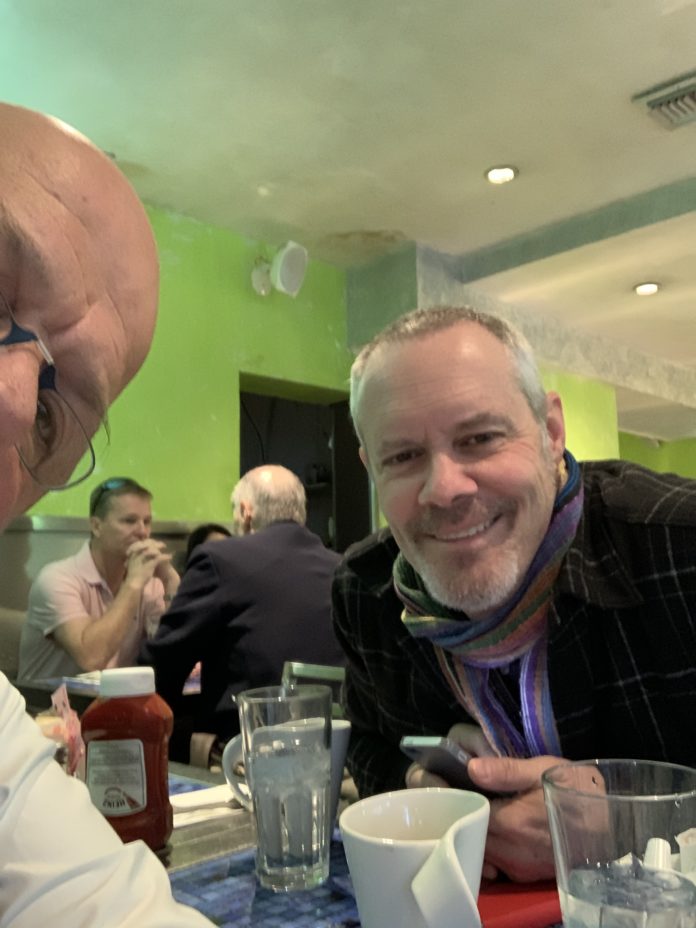 My friend Nathan Brown is a poet. For a living. And he's good.
At the beginning of the pandemic, he began something called the Fire Pit Sessions on his Facebook page, which grew out of his invitation for people to commission poems about life in these days. He then began to come on every night or two and read some of them and then sing a song—usually a cover, but often an original.
He did his forty-eighth Fire Pit Session last night and they just keep getting better. After he finished his poetry, he cited a few lines G. K. Chesterton's "The Deluge" from memory
Though giant rains put out the sun,
Here stand I for a sign.
Though earth be filled with waters dark,
My cup is filled with wine.
Tell to the trembling priests that here
Under the deluge rod,
One nameless, tattered, broken man
Stood up, and drank to God.
and sang John Moreland's "Gospel,"
I wanna ask all the questions with answers we'll never know
I wanna find my faith in records from long ago
I wanna set fear on fire and give dreaming a fair shot
And never give up whether anybody cares or not
and I felt compelled to write a response to my friend, and so I sent him this.
night light
I have to stay up
late to catch sight
of the sparks you
let loose out west
I have had to train
my eyes to find
the wisp of our
friendship rising
on the horizon
the promise of
warmth I can't feel
but still I trust
you saved me you said
right back at you
You can be a part of the Fire Pit Sessions by following Nathan's Facebook page. You can also go back and watch the archived ones, should you so choose.
Join me at the Fire Pit, won't you? It is life-giving.
Peace,
Milton