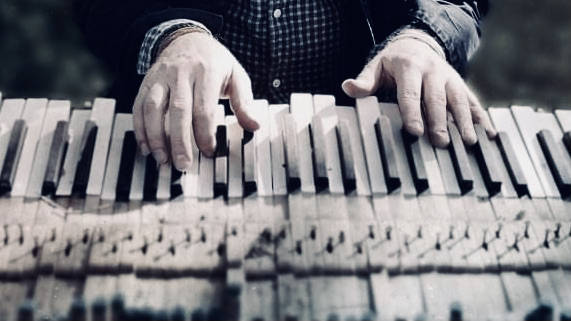 I have offered music posts most every Advent that I have been writing, so I thought I would keep up the tradition here in the middle of the season. These are not Christmas songs, or specifically Advent songs, but they are songs that speak to me in these days, songs that offer cold comfort. Most of them are new to me, since I went looking for them rather than counting on old favorites. The one exception is the first one, "That Kind of Love" by Pierce Pettis.
love rejected and ignored
held in chains, behind closed doors
stuff of legend and of songs
and deep down everybody longs for that kind of love
oh, that kind of love
some people never know that kind of love
though it only takes a child to show that kind of love
widows smile and strong men weep, and little ones play at its feet
the deaf can hear and the blind can see that kind of love
Most all of these songs talk about what love looks like, or what it takes to love. Any Gullahorn titled his song, "If You Want to Love Someone" and he says,
in every heart there is a hollow
locked against the pain
if there's a key the key is sorrow
only a trusted hand can hold
if you wanna love someone
search their soul for where it's broken
find the cracks and pour your heart in
if you wanna love someone
Ilse DeLange is a new name to me. She puts hands and feet to love in "I'll Hold On," her way of saying what love looks like.
on and on, I go
down the beaten path
with all the things I know
and all the things I have
I'm walking, always walking
back to you, my friend
with a song inside and them tears to hide
I'm on my way again
I'll hold on
I'll hold on
Glen Hansard has a habit of intertwining hope and heartache in his songs. "Cold Comfort" is a wonderful example; it also supplied the title for this collection.
the streets are quiet but for
the sound of birdsong
there's no rush upon us now
well, it's slow going
and it's slower still here
but we'll get through if we pull together now
and it's little comfort, I know
but it's raining down on everybody now
and the worst is over
and it's little comfort, I know
but it's raining all over the world right now
and it's little comfort, I know
but the worst will soon be over
Tyrone Wells is going to close out the post with his song "And the Birds Sing," a song that will worm its way into your heart and your ear, reminding you that love lifts us all.
the poor man and the millionaire
both sharing the oak tree shade
not stressing over money made
the preacher and the atheist
both jumping in the ocean waves
today they both feel saved
say what you gonna do when the clouds come
you gonna hold your head high
say what you gonna do when the storms come
keep your eyes to the sky, and I'll tell you why
cause one day…
the sunshine will shine again
shine all over the world
on every man, woman, boy and girl
These days are still growing shorter and colder, but listen for the birds and remember we'll get through if we pull together.
Peace,
Milton